Blue Collection
Always a popular choice for weddings, the blue Collection is subtly stylish and offers versatility with two jacket styles.
Choose from Tailcoat or slim fit jacket.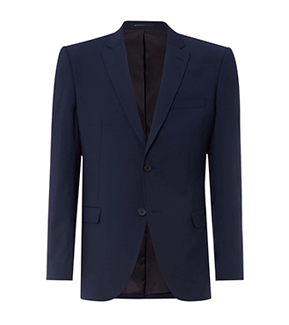 Blue Slim Fit Suit
The Slim Fit suit in stunning Blue is the perfect choice for grooms who want to stand out on the big day.
Wear with Ivory accessories to let the suit do the talking.
This Slim Fit jacket is available in sizes 20S to 60XL as a matching 3-piece.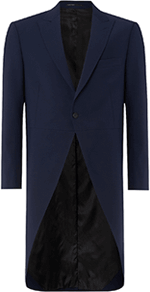 Blue Slim Fit Tailcoat
The traditional Tailcoat (or morning coat) is the most popular choice of wedding suit for grooms.
The Blue Slim Fit Tailcoat is available in chest sizes 20S to 60XL.