Mid Grey Collection
Always a popular choice for weddings, the Mid Grey Collection is subtly stylish and offers versatility with three jacket styles.
Choose from Tailcoat, Prince Edward or Short jacket.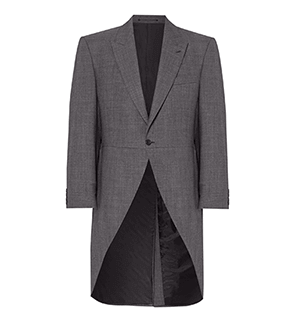 Mid Grey Tailcoat
The traditional Tailcoat has long been a popular choice of wedding suit. It is a single-breasted jacket which buttons in the centre, then curves away to form two tails at the back.
This pure wool Mid Grey Tailcoat is available in chest sizes 20XS to 60XL.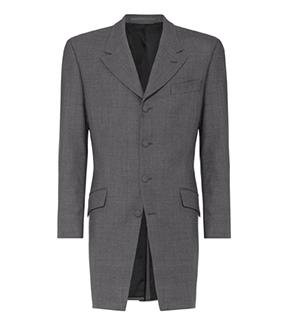 Mid Grey Prince Edward
The Prince Edward jacket style was first worn by King Edward VII when he was still the Prince of Wales. The stylish 3/4 length jacket is a great choice for grooms who are looking for something less formal than the Tailcoat but who still want a traditional look.
This four button Mid Grey jacket is available for children and adults in chest sizes 20XS to 60XL.
Mid Grey Oxford Short Jacket
For grooms looking for something less formal, but equally stylish, this jacket is the perfect choice.
This two button Mid Grey Short jacket is available for adults in chest sizes 34XS to 60XL.